>

Halloween 1978 Jack-0-lantern Ornament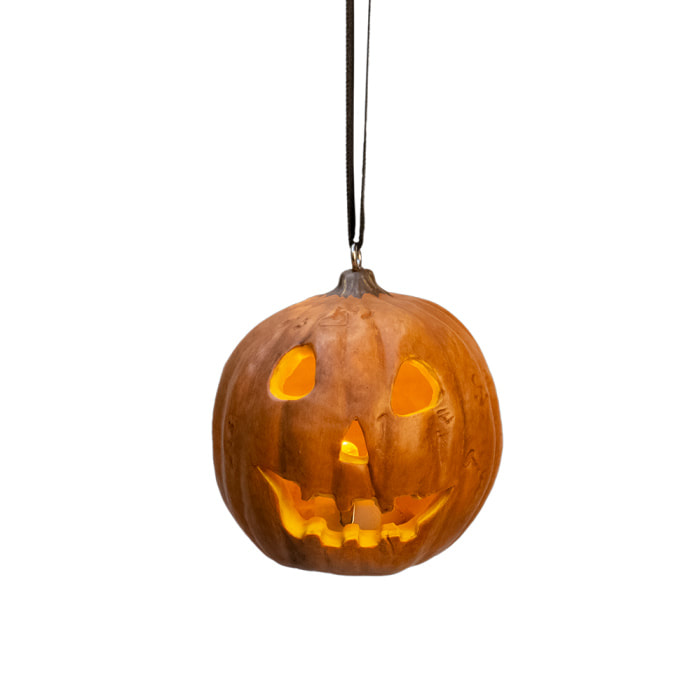 Halloween 1978 Jack-0-lantern Ornament
SKU:
The officially licensed Holiday Horrors Halloween Light Up Ornament.
Every detail of the iconic Halloween pumpkin is represented in this highly detailed ornament. Sculpted by Alexander Ray.
This amazing ornament is made in resin and is meticulously painted to perfection. The light up feature is activated by a small switch on the bottom of the pumpkin. Battery is included. In addition, the ornament comes in a beautiful Collectors Window Box.
Available with or without an autograph. Autograph includes Sandy Johnson and "Judith Myers". So get yourself our Holiday Horrors Halloween Light Up Ornament and proudly display it in your car, house, office and of course, your Christmas Tree.
Ornament is approximately 2.5" 
Shipping within US is included. For items shipped to areas outside US, shipping options are shown in the cart. If your country is not included in the shopping cart options, please let me know.
NOTE:  International buyers will receive a refund/request for payment via PayPal for any shipping over-charges/under-charges generated by the shopping cart system.
© 2022 Compass International Pictures, Inc., All Rights Reserved.