>

Michael Myers 1978 Mini Bust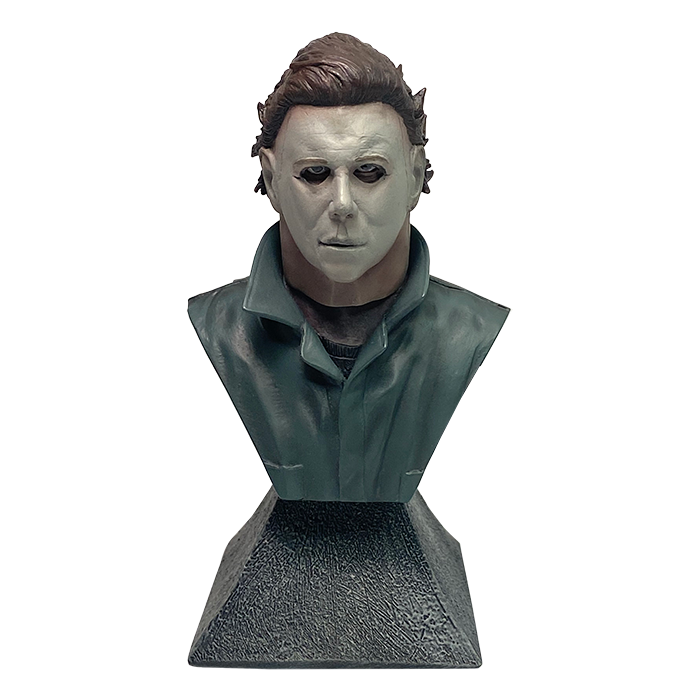 Michael Myers 1978 Mini Bust
SKU:
30.5
61.5
$30.50 - $61.50
Unavailable
per item
The Official Halloween 1978 Michael Myers Mini Bust!
Sculpted by Alex Rey, every detail of The Fiend is represented in this highly detailed bust.
Available with or without an autograph. Autograph includes Sandy Johnson and "Judith Myers".
This amazing bust is made in resin and is meticulously painted to perfection. In addition, the bust is attached to a bust stand so that you can display it in your home, office or anywhere your monstrous heart desires. And to top it all off, our Mini Bust come in a beautiful Collectors Window Box.
Approximately 5" tall, see product images for depiction.
Shipping within US is included. For items shipped to areas outside US, shipping options are shown in the cart. If your country is not included in the shopping cart options, please let me know.
NOTE:  International buyers will receive a refund/request for payment via PayPal for any shipping over-charges/under-charges generated by the shopping cart system.
© 2021 Compass International Pictures, Inc., All Rights Reserved.