>

Judith Tombstone Myers Poster Autographed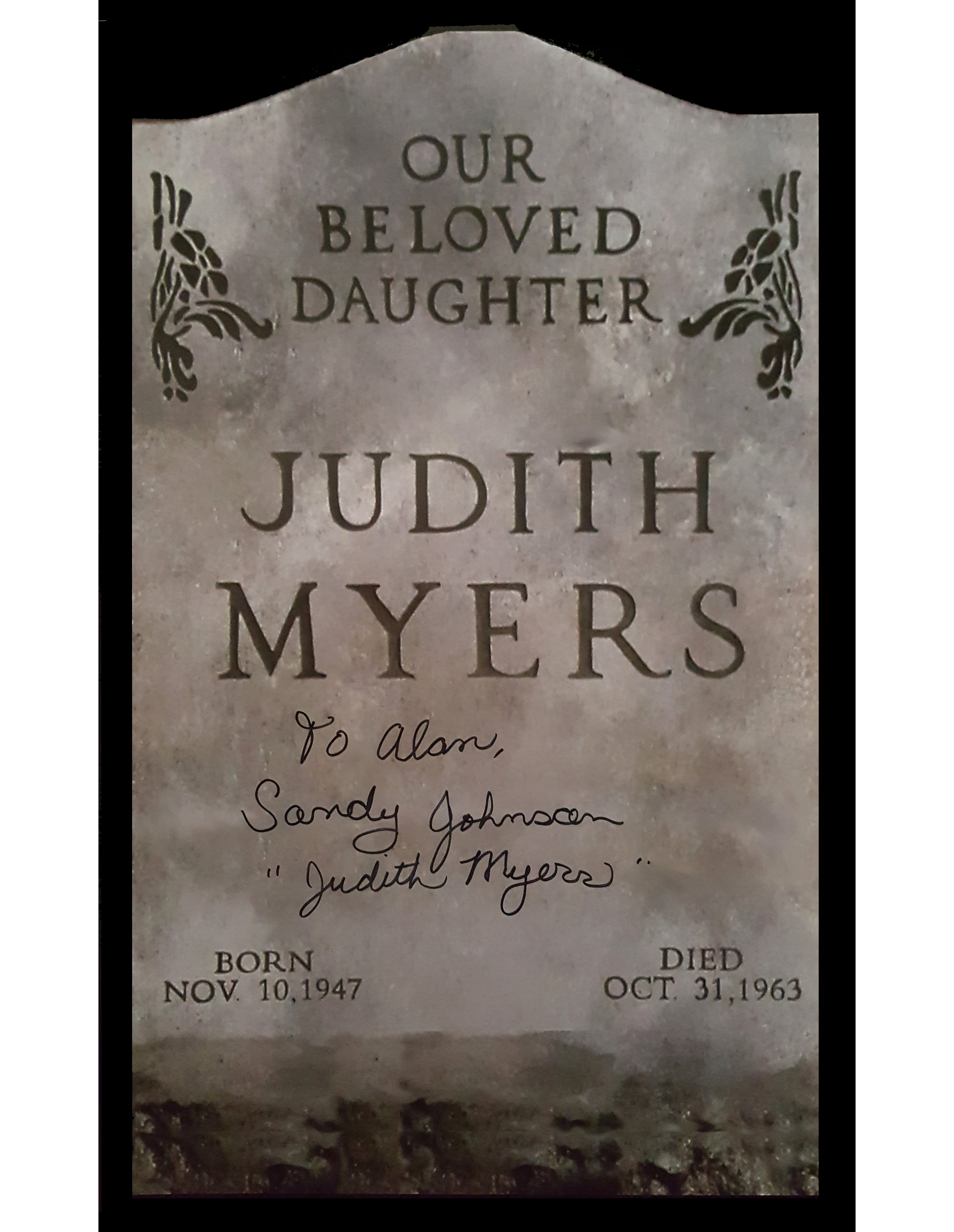 Judith Tombstone Myers Poster Autographed
SKU:
Sandy Johnson autographed an 11" x 17" poster of Judith Tombstone Myers. A gorgeous metallic process print ready for framing. A low-cost alternative to the tombstone autographed poster The price includes shipping within the US.
What better way to complete your Trick or Treat Studios Halloween collection than with a Halloween '78 tombstone Myers? Add-on for tombstone Myers: Dead by Daylight A large and heavy granite tombstone autographed poster belonging to Judith Myers was stolen from Mt. Sinclair cemetery. With Evil Within III, you can kill healthy or injured survivors. With Evil Within III, the ability to stalk is disabled. It also increases the amount of evil required to reach Evil Within III by a significant amount. Undefined s Movement speed is moderately reduced.
Through the eyes of a young killer named Michael Myers, Judith Myers is stabbed to death in a chilling shot from The Original Halloween! This legendary horror film has an awesome point-of-view shot. In blue paint pen, Sandy Johnson, who played Judith Myers, signed the portrait perfectly.
This poster is only available with these inscriptions. The autograph are located at the bottom of Tombstone signed poster. The poster will be transported flat and securely in a top loader.
The tombstone signed poster is professionally produced at a professional photo lab and has a matte quality. This isn't an inexpensive piece of printing paper. This poster has been autographed by Sandy Johnson. A proof photo of this exact photo is shown above.
For the greatest in unique or custom, handmade pieces from our shop, check out our tombstone autographed poster collection. You will receive a hand-signed tombstone autographed poster that is 100% real. It has the signatures of Sandy Johnson and Halloween.
You're getting the whole package. Tombstone Myers autographed poster or tombstone signed poster, by Sandy Johnson.